Welcome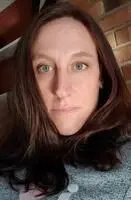 Your vision will become clear only when you look into your own heart. Who looks outside, dreams; who looks inside, awakens. – Carl Jung
Whether you are seeking support to achieve some peace in your household, to gain control over issues that seem hopeless, or you're seeking methods for self-improvement, my personable and open communication style creates a safe environment for you to challenge yourself to move forward and achieve your goals.
Understanding why and how we react or feel the way we do in relationships with others is a step toward a healthy, grounded, and fulfilled place in life. Working with a trained therapist will help you explore your life with different lenses and introduce alternative choices and pathways.
My goal is to empower you with the skills necessary to recognize and create productive and healthy relationships which will lead you to discover your strength and resiliency. I will try to understand your unique self-experience in its social/relational context and respond with empathy and genuine presence. Together, we will work toward creating a relationship which is supportive, strengthening, and enlivening. If you're looking for extra support and guidance through a challenging situation or you're just ready to move in a new direction in your life, I look forward to working with you to achieve your goals.
Please call or email me for an individual, couples or family consultation today